Decorative Finishes for any room in your Home
Want a creative look? Something that's uniquely you? We enjoy painting rooms with a special flair and style that allows you to express your personality.
Explore some decorative looks we can create:
Faux finishes of all types.
Stripes, borders, and special trim effects.
Clouds, sunbursts, stars, waves, and more.
Themed designs to match the style of your room.
Special effects and designs for kids rooms.
Venetian plaster finishes.
Murals and Wall Art.
Swirls, patterns, and more.
View our Decorative Looks Photo Gallery.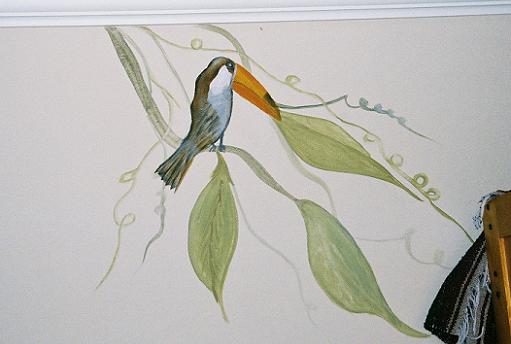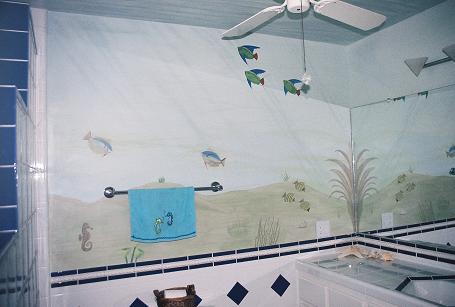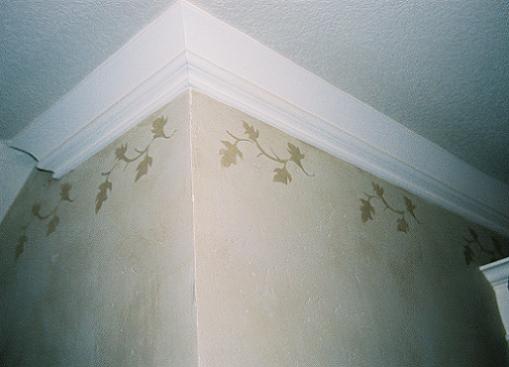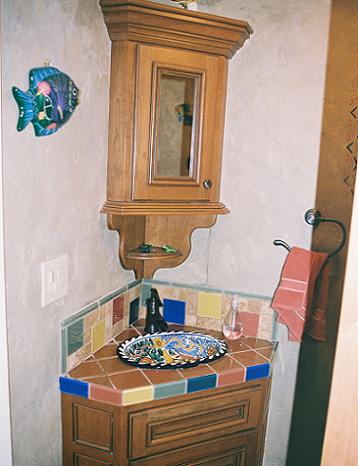 Faux Finishes available with exciting new looks!
Give your room a unique look.
Lyme washes use an application of tinted lyme over the base coat. The lyme eats away the base and creates a beautiful, old world affect.
Sponge painting. Uses two coordinated colors, one as an undercoat, and another applied by sponge over it.
Color washing creates a subtle, yet dramatic effect, adding depth, as well as an aged look to a room.
Faux-Suede or leather looks can be used for a rich, stylish look. It goes well in dens and home theaters.
Marbelizing can be applied for a look of marble, without the cost and weight associated with marble tiles or countertops.
Faux wood graining gives the look of wood to a wall, trim or other or space.
Anything you or your designer come up with, we'll give it a try. We always say "Yes!"
We're licensed, bonded, and insured.
Areas serviced in San Francisco East Bay:  Danville, Alamo, Walnut Creek, Lafayette, Orinda, Moraga, San Ramon, and other East Bay communities.
Other areas serviced:  South Lake Tahoe and surrounding communities.