Elegant finishes for your Kitchen Cabinets and other Woodwork
Finish your new cabinetry or give your old kitchen or bathroom a makeover.
We can create a beautiful look for your kitchen, bathroom, or other cabinetry. Whether you're building a brand new home or remodeling your existing home, we can give you the elegant cabinetry finish you desire.
Your cabinetry will look brand new!
Stain or finish new cabinetry, wood paneling, wood ceiling beams, railings, trim, etc.
Remove old stains and finishes.
Refinish an old kitchen giving it a brand new look.
Minor trim repair or replacement.
Painting or staining wood furniture for a unique look to match your home.
Specializing in distressed glazed old-world finishes.
View our Cabinet Photo Gallery.
We're licensed, bonded, and insured.
Areas serviced in San Francisco East Bay:  Danville, Alamo, Walnut Creek, Lafayette, Orinda, Moraga, San Ramon, and other East Bay communities.
Other areas serviced:  South Lake Tahoe and surrounding communities.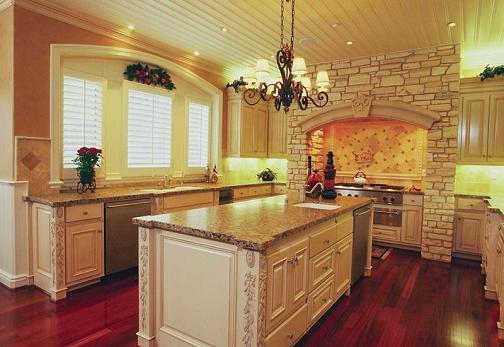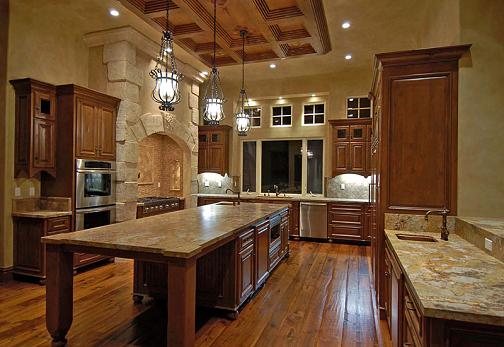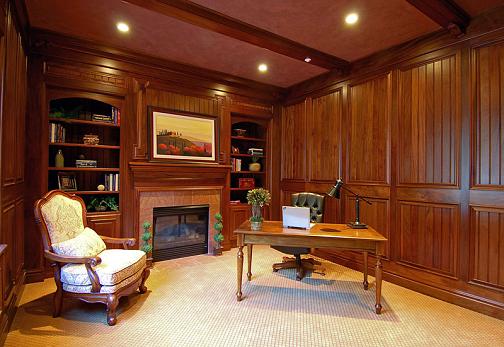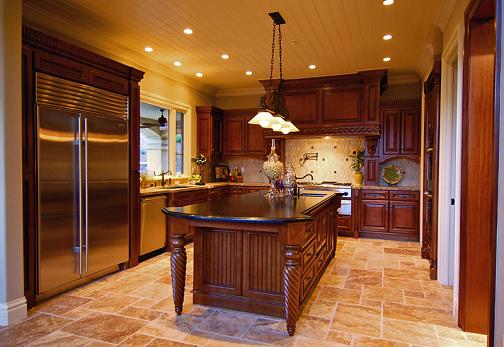 Refinish your kitchen, bath, or other cabinetry
Save money and give you a custom look you'll really enjoy.
Refinishing uses your existing cabinets and doesn't require a full remodeling job.
We will strip off old stains and refinish all surfaces.
We use paints or stains that are made to stand up to the heavy use they'll get in the kitchen. They won't peal, scratch, or wash away.
We also do a lot of work in dens and other areas of the home, such as built-in wall units or wood paneling.
We can paint or stain anything you have. Whatever you want us to do, we always say "YES".
This is our area of expertise. Let us give you an estimate, you'll be surprised by how much you can save.